Partners

Romanian private company formed of a team of architects with a strong architecture and design focus which gives the motivation of creating and offering its clients the best architectural and design solutions.
Perfect Casa recommends Puran Architecture and Design services.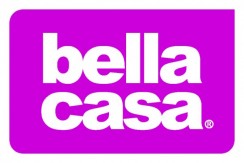 Bella Cassa is the representative of the german-polish concern Classen for interior doors and laminated floors. Also the company detains its own brands: BellaCasa wooden floor, BellaCasa handgrabs, BellaCasa sanitary appliances.
Perfect Casa trustfully recommends Bella Casa services.

Art and interior design for your home

Căminul is a high-end interior design magazine.
We promote quality products and luxury interior design. We strongly believe in and promote Romanian interior designers who we colaborate with on a regular basis producing breath-taking pictorials. We also play our part in supporting Romanian art and you can always find presentations of artist and galleries in the pages of our magazines.