About us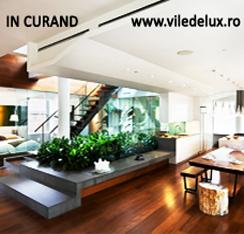 Perfect Casa, a modern concept for approaching the real estate business

Perfect Casa was established in 1992 in Bucharest being the first real estate agency primarily focused on luxury properties sales and rentals.
In time Perfect Casa has built a strong, recognized and appreciated brand on the real estate market and has an extensive experience in what it means giving professional real estate services. The company comprises a large portfolio of villas for sales /rentals, new apartments sales/rentals, agricultural lands, investments and projects which all gather in order to make out of Perfect Casa a complete real estate agency.
Our interest is to replace the classic real estate experience with a new and different real estate concept meant to change our client's perspective over what a real estate agency and what a real estate agent means.
About us
The experience, devotion, professionalism and tenacity of its team built the company's reputation and turned it into one of the best real estate companies in Bucharest. This is an irrefutable proof of the excellent service provided over the years by Perfect Casa;
Perfect Casa is proud to name among its clients important companies, such as: German Romanian Assurance, Lafarge, Trammel MacKenzie, Raiffeisen Evolution, Paneuro, Libra Bank, Neogen, Ultra Pro Computers, Capital Leasing, Mega Image, Comnord, Rulmenti, Art Group International, Autorom, Angst Romania etc.
At the same time, many important persons belonging to the politics environment, business, sports or show-biz have chosen the services provided by Perfect Casa.
Certification and Rewards
ARAI MEMBER
Second Place - Topul national al Firmelor 2006
First Place - Topul Firmelor 2004
Second Place - Topu Firmelor din Municipiul Bucuresti 2004
Certification - CEREAN International Real Estate Course